Sim Race SA – Assetto Corsa
The first week of the newly formed NiBBLE Racing division was an explosive one. The week started off in the best way possible with Inus Bothma Qualifying for the Division 1 GT4 in the SimRaceSa League race on Monday. Unfortunately, his race didn't go to plan but bodes well for future Division 1 races.
On Wednesday we had the Division 2 GT4 race with a rather unexpected result with a NiBBLE lockout of the podium! A NiBBLE racing 1-2-3! Ruan Smith taking the win with new team mates Shaun Jurgens and Donovan du Toit taking a close 2nd and 3rd, respectively. In so doing the top 3 of this race automatically qualify for the Division 1 race at Interlagos on Monday 8th October.  
All races in the SimRace SA league use a racing sim title by the name of Assetto Corsa.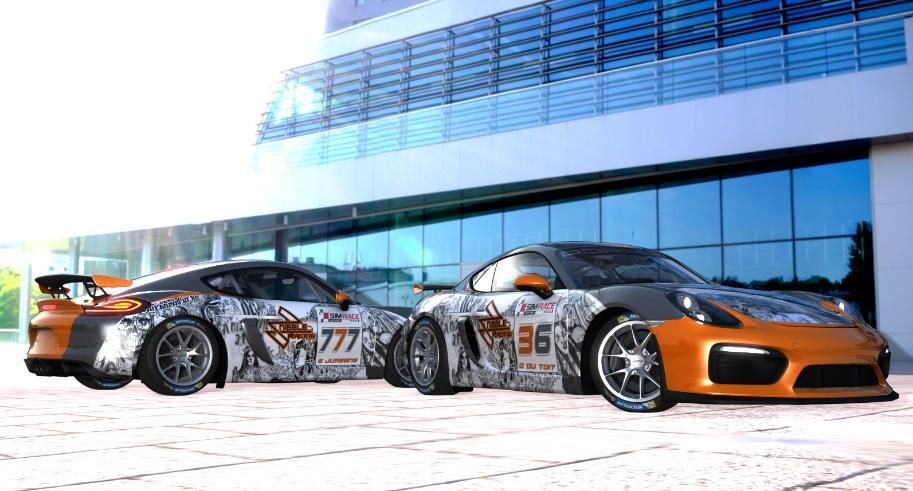 iRacing – Season 4
On to the International iRacing week 1 of Season 4. We have 4 Drivers competing this season, each driver has decided a series to focus on for the season in the aim to finish as high as possible and gain experience before Season 1 of 2019 where we will be entering multiple Leagues and endurance events.
Wayne Worley and Johan Venter had a good week in the VRS GT3 sprint series in their Mercedes AMG GT3. They both scored valuable championship points in a hotly contested championship that features real-world Racing Drivers such as Nicky Thiim. Make sure to check out his channel.
Kyle Swanepoel had a relatively quiet week with only one race in the iRacing Street Stock oval series. He proved that not only Americans can race on ovals and ended up taking the win.
Ross Bartle had a very busy week racing 2 series, the iRacing Porsche Cup and the iLMS Sprint series. Currently placed 1st and 6th respectively in Division 3 of both series. The iLMS features popular racing youtuber Jimmy Broadbent, go check out his channel.
For more info or if anyone would be keen to join the team feel free to email nibble.racing@gmail.com or contact Ross Bartle on WhatsApp on 071 216 2892  you can also follow us on Instagram @nibble.racing